CAD Drafting Services
1. 3D Modeling 2. Facilities layout and planning Process Simulations
Our Services
AutoCAD Drafting
AutoCAD Conversion
AutoCAD Design
3D Modeling
2D to 3D Rendering
Mechanical Design
Plant and Equipment Layout
Process Simulations
Multi Layer CAD Drawings
We offer:
Basic CAD drafting services - Detailing and drafting services.
Legacy drawing conversion to AutoCAD
AutoCAD Design services: fabrications, custom equipment, etc.,
3D modeling and conversion from 2D to 3D.
Facilities - Plant and equipment layout.
Process Simulations
Our Customers:
Contractors - General CAD drafting services.
Engineers - As built drawings, electrical, mechanical and structural.
- Process simulations.
Plant Engineers - Plant and facilities layouts.
- Facilities planning and field verification.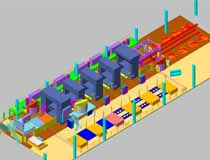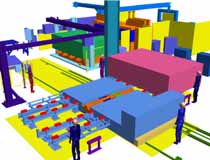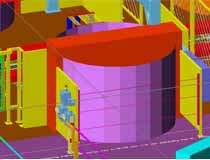 Facilities Planning - Plant and equipment layout - New Proposals
Facilities Planning
Plant Layout Services
Field Verification of existing condition
Plant Layouts for New Options and Proposals
Integrated layouts for new product lines
Redraws
Before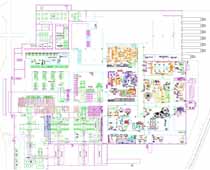 After